PRODUCTS

Davines is a sustainable beauty company, meaning they believe in the health of the client as well as the health of our planet. Davines has made great strides in our international industry as a zero carbon footprint company. Creating guilt free luxury products using ingredients from regional farmers to bring you "farm to shower " small batch products. They continue to create and support all that is wonderful in our world. Inspiring, believing, and enjoying humanity.

The Essential Haircare line from Davines provides nourishment and protection for your hair as well as increased hydration, volume, elasticity, and shine.

Naturaltech is a Davines line of products that target hair and scalp ailments. It is Anti-oxidant, anti-radical, and anti-inflammatory. They DO NOT contain sulfates or parabens.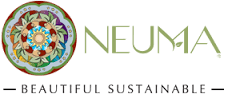 Founded with beauty, health and sustainability as our heart – our philosophy is simple. NEUMA believes that professional performance hair care, health and sustainability need not be mutually exclusive.
Renewable, beneficial plant-based, colour safe ingredients
Certified Organic Extracts
95% post consumer recycled bottles
100% certified wind power
100% recycled fiber containers
Vegan
No Animal testing
NEUMA contains ingredients, which above all, do no harm – because like you we care for earth and hair.
ZERO synthetic fragrance, sulfates, parabens, 1,4-dioxane, phthalates, glutens, neurotoxins, aluminum compounds, glycols, formaldehyde donors, ureas, carcinogens and environmental.
FREE of synthetic fragrance, NEUMA uses essential oils to soothe the senses and infuse hair with life, bounce and a healthy radiance. NEUMA uses NATURAL beneficial aromatic essences created by, and extracted from, living plants.